Description
Choose The Liberty if you are current or former military, you have family who is current or former military, or you simply want to support the US Armed Forces. We have Army, Navy, Air Force, and Marine conchos available. Pick a concho, a dye color, and an attachment style.
1 – Select dye color – Black, Dark Brown, and Medium Brown
2 – Choose leather belt loop or metal clip (the metal clip works with or without a belt)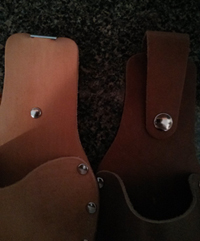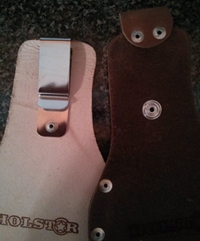 3 – Add a Concho – Add a Concho to your order to give it some flair… pizazz… bling… you get the idea!
4 – Include Bottle Opener and Reel – Don't forget to include the custom Holstar logo bottle opener and retractable reel with your order!
5 – Buy your Liberty holstar! – The "Add to Cart" button shows up when you select all your options.