Description
Choose The Walker if you fancy yourself a sheriff or, like our friend Chuck Norris, a Texas Ranger. Whether you're the sheriff of your county, city, group of friends, or bar, this is the holstar for you. We have an all silver and a silver and gold sheriff star available. Pick a concho, a dye color, and an attachment style.
1 – Select dye color – Black, Dark Brown, and Medium Brown
2 – Choose leather belt loop or metal clip (the metal clip works with or without a belt)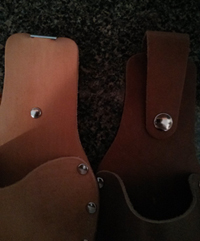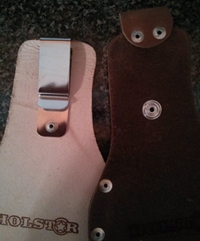 3 – Add a Concho – Add a Concho to your order to give it some flair… pizazz… bling… you get the idea!
4 – Include Bottle Opener and Reel – Don't forget to include the custom Holstar logo bottle opener and retractable reel with your order!
5 – Buy your holstar! – The "Add to Cart" button shows up when you select all your options.