Description
Choose The Plano when you don't want some high-falutin' fantsy-pants beer holster. This is the Holstar for those who prefer simplicity. Pick a dye color, leather style, and attachment style – this holster will hold your drink as well as any of them.
1 – Select dye color – Black, Dark Brown, and Medium Brown
2 – Choose leather belt loop or metal clip (the metal clip works with or without a belt)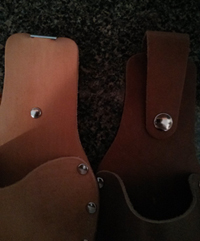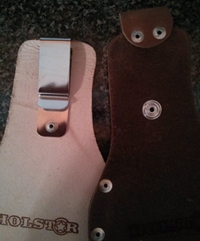 3 – Add a Concho – Add a Concho to your order to give it some flair… pizazz… bling… you get the idea!
4 – Include Bottle Opener and Reel – Don't forget to include the custom Holstar logo bottle opener and retractable reel with your order!
5 – Buy your Plano holstar! – The "Add to Cart" button shows up when you select all your options.